By IoT Design |
13
April 2021 |
0
Comments
Choose the Correct IoT Gateway is important for IoT Solutions
Choose the Correct IoT Gateway is important for IoT Solutions
IoT Gateway is a converter for IoT Solutions, used to convert the sensor/transducers/PLC/Machine data to cloud platform.
Choose the correct IoT Gateway is very important for IoT Applications and IoT System integrators.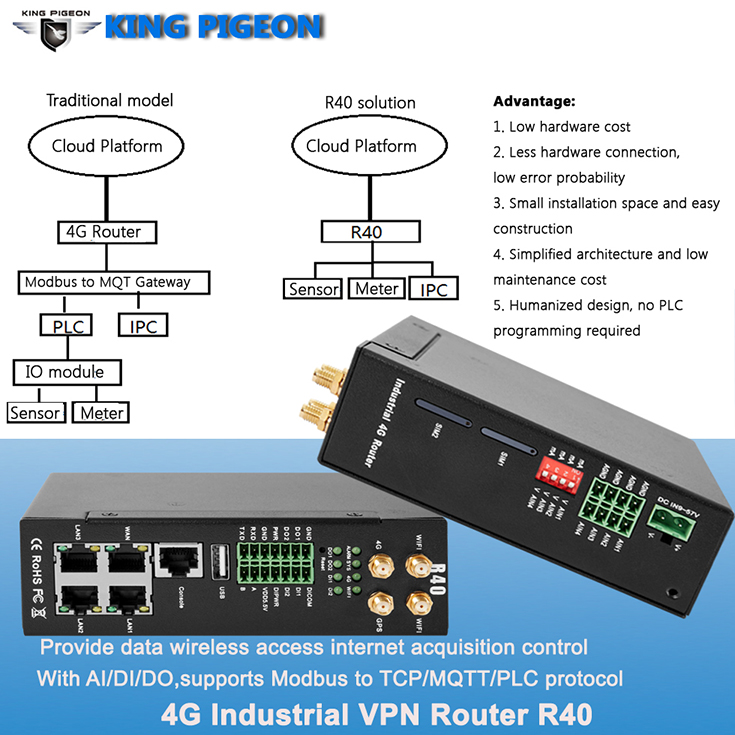 1. Communiation method:
GPRS/3G/4G/NB-IOT/5G for long distance applications. the NB-IOT is only sutiable for simply applications. so 4G Lte is the best choice.
2. Security:
Data security is very important day by day, data encryption is a good choice, and TSL, VPN.
Suggestions: Strongly recommend the IoT Engineers choose the correct IoT Gateway for IoT Projects.
Leave a Reply
Your email address will not be published.Required fields are marked. *