I/O Modules for Data Acquisition
By Sam |
26
October 2021 |
1
Comments
Ethernet I/O Module for Multiple-Applications
The I
/
O module is widely used in the industrial field
for purpose of
data acquisition.
There are many options in the market, which one to choose ? this one deserve your attention.
The M160T Ethernet I
/
O module has the following
features outstanding
from
others.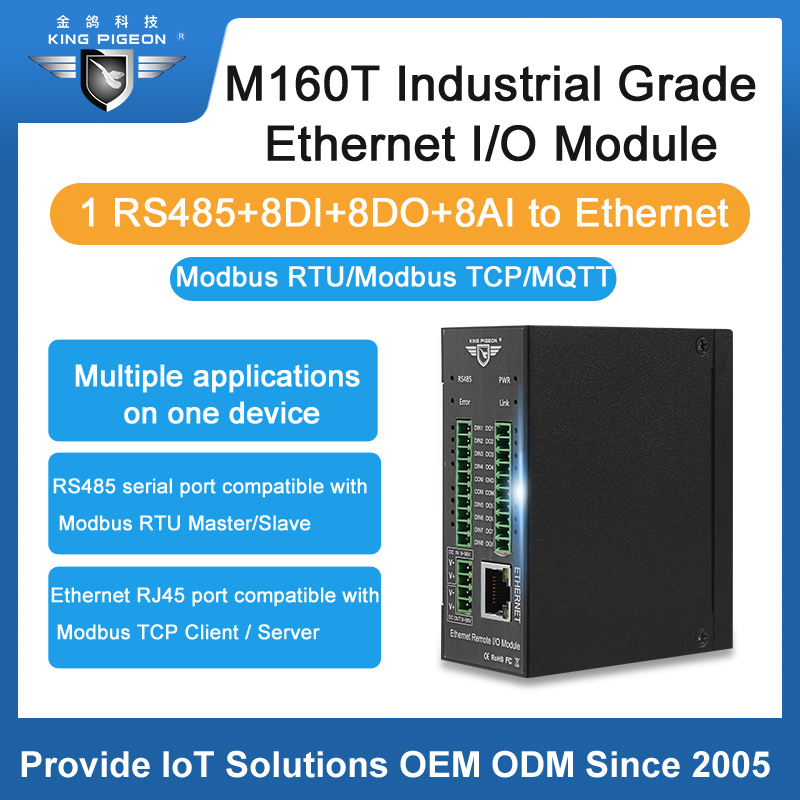 First of all, M160T comes with RS485 serial port, which can be used as a Modbus RTU master station to poll data from sensors and smart meters, or as a Modbus slave station connecting to SCADA, PLC, HMI etc. See below diagram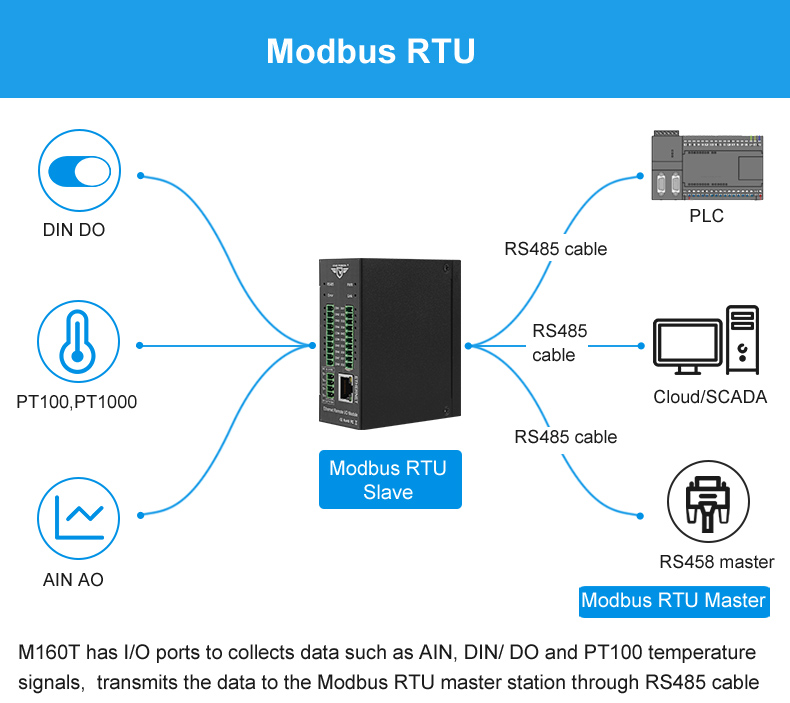 Secondly, M160T supports Modbus TCP Client and TCP Server.
It can be easily connected to local data server through TCP communication without complicated configuration.
Thirdly,
M160T supports MQTT protocol and facilitate access to the IoT cloud platform. Below is the example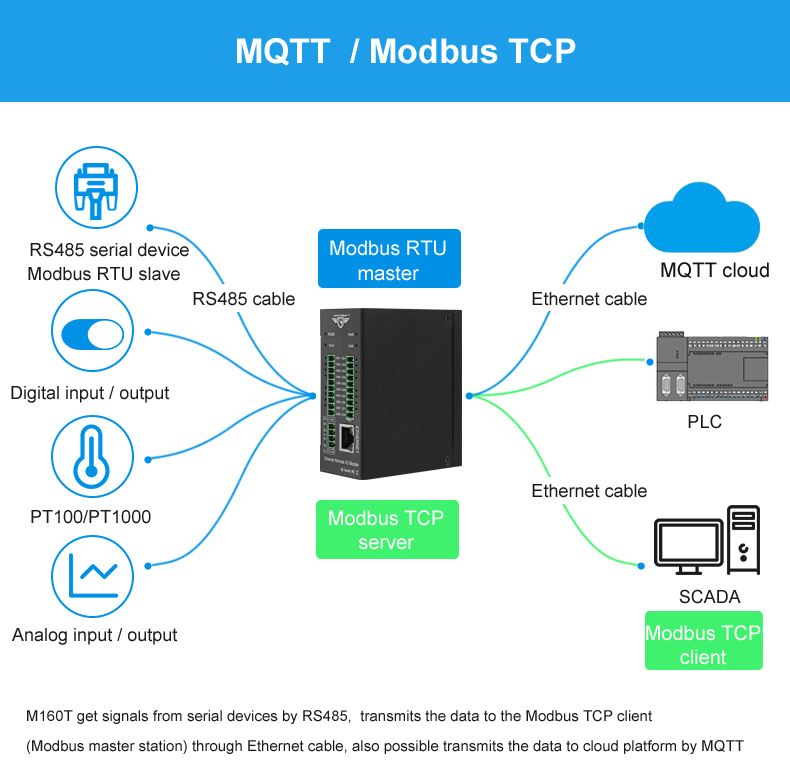 In conclusion, M160T Ethernet I/O module is a highly reliable device and can be used in Multiple applications. It supports both IIoT cloud and local data server in the industrial field. For more details, please visit
M160T Product Page
Keywords:
#IoT #industrial #automation #modbus
#TCPserver #TCPclient
#MQTT #
SCADA
#PLC
#gateway
#IIoT #smartfactory #industry4.0 #electricmeter #Monitoring #Utilities #SmartCity
Leave a Reply
Your email address will not be published.Required fields are marked. *